Open Design Strategists are Duke undergraduate and graduate students who conduct qualitative and quantitative research about open design pedagogy, co-lead open design sprints across Duke, and help conduct research focused on open design and innovation.
Contact us to learn more about this role: opendesignstudio@duke.edu
Cameron Love is a second-year Master of Public Policy student at Duke's Sanford School of Public Policy. He is passionate about using open design to develop and co-create policy solutions. Cameron is excited to work with the Open Design Studio after completing two prior design projects with the Durham Veteran Affairs Health Care System. 
TJ Bryant is a candidate for the Master of Divinity at Duke Divinity School where he is also a Thriving Community Fellow. TJ is passionate about community organizing and theological reflection on community issues .  For the 2021-2022 school year, TJ will partner with the Ormond Center as an Open Design Strategist on the Community Based Innovation Team.
Liza Rodler is a second-year graduate student at Duke's Sanford School of Public Policy. Prior to graduate school, she worked as a research analyst in Washington, DC, at MEF Associates, a social policy analysis and program evaluation firm. She researched federal and state programs supporting population such as low-income families, children in the child welfare system, and refugees. She graduated from Yale in 2017, where she majored in economics and studied health education in an Education Studies program.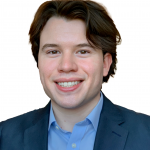 Jonathan Browning is a senior at Duke University, majoring in computer science and minoring in philosophy. Over the past year, his work in open design and his interest in computer science has helped spark a passion for education. Jonathan is excited to work with the Open Design Studio and help transform elementary computer science education.